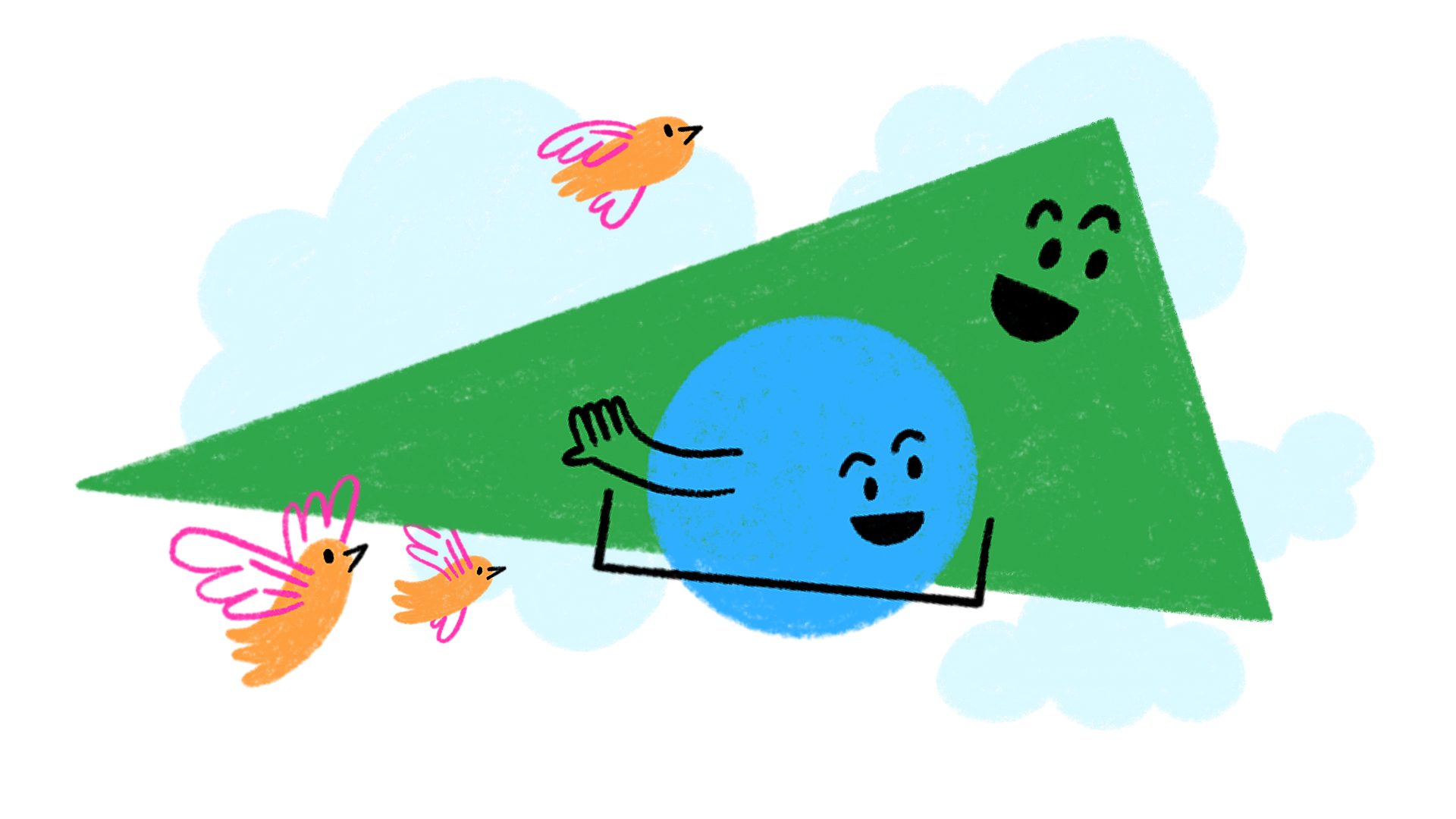 case study:
the oregon college savings plan
Saving money for college is easy — when there's a plan.
Building brand awareness with barrier-breaking campaigns.
The Oregon College Savings Plan (OCSP) helps Oregon families save for their kids' future education — including college, trade school, apprenticeships, and more.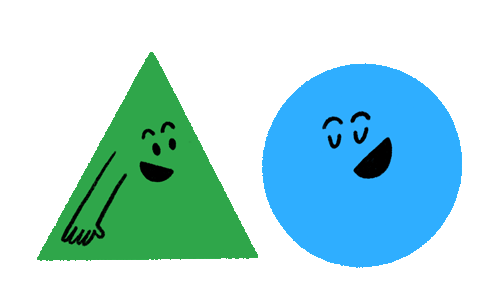 But why stop there?
OCSP wanted to broaden its reach and diversify its audience geographically, socioeconomically, and racially. By understanding families' needs throughout the ninth-largest state, we could craft more relevant messaging for all Oregonians.
To do this, OCSP needed to: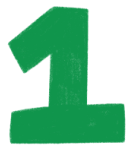 Understand what drives folks to open an OCSP account.

Understand what barriers these folks face.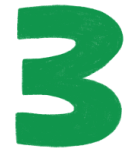 Refresh the brand's creative approach to broaden folk appeal.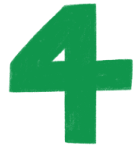 Educate folks on how the program can help them save for their kids' future, no matter what their financial situation.
How to get after it: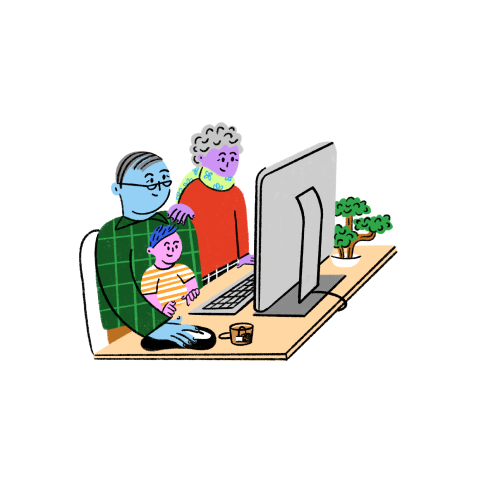 Research to be relevant.
Talk with a diverse group of parents, grandparents, and guardians across Oregon. Understand their attitudes and behaviors around finances, savings, and education — and more importantly, how they view success for themselves and their kids.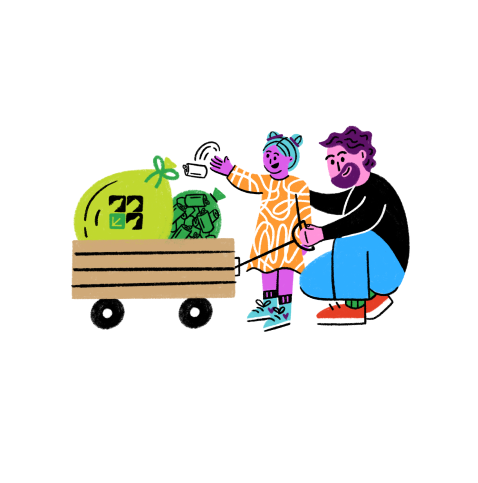 Build an approachable brand.
Develop a unique and versatile brand identity that speaks to parents and guardians of a geographically, socioeconomically, and racially diverse audience.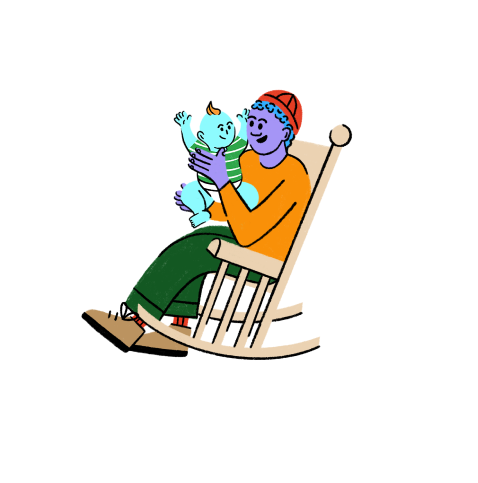 Position the campaign.
Plan, create, and launch targeted awareness campaigns on the right channels at the right times to attract, educate, and convert new members.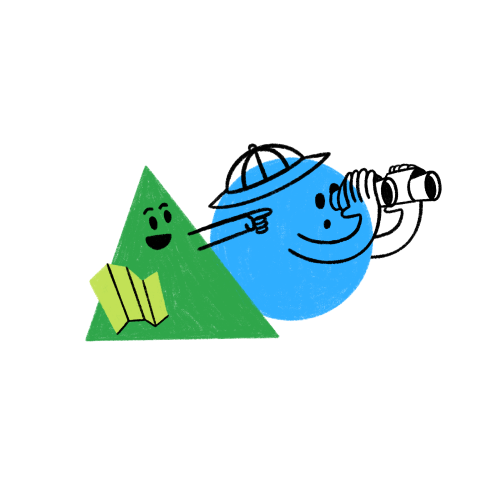 Strong results start with a strong strategy.
Working with people's money meant understanding their hopes, fears, and priorities. And working with the Oregon Treasury meant navigating a highly regulated financial industry. Any chance of success required a deep dive into Oregonians' saving habits, financial goals, and industry perceptions. Cue the research plan!
Get to know the people.
By completing several primary research phases, we assessed Oregonians' experiences, perceptions of the brand, and the drivers and barriers to opening an OCSP account.
Get to know the platforms.
To better inform our media buying, we identified the media channels that potential account holders use to consume news and entertainment.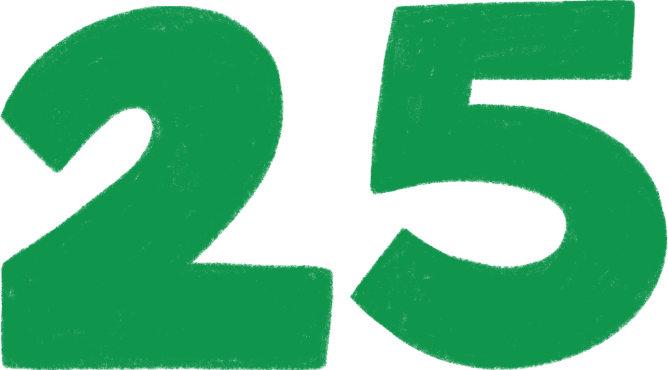 exploratory interviews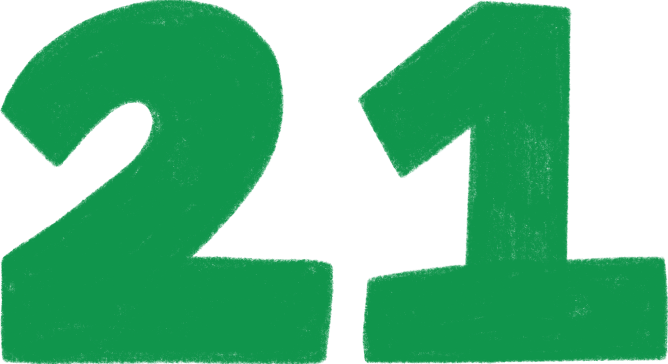 qualitative interviews

zip codes represented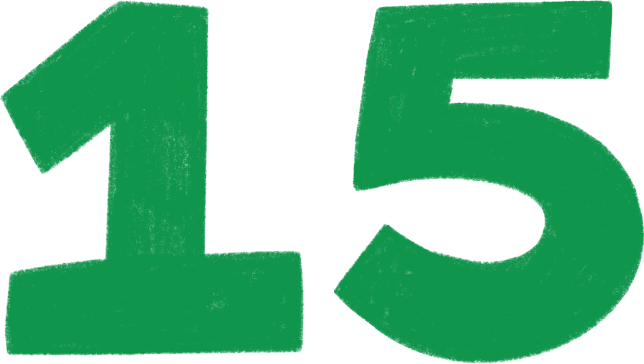 counties

cities

surveys conducted
Critically, we went outside Oregon's major metro areas, venturing beyond the I-5 corridor to have the most diverse conversations possible. We combined in-person interviews with digital surveys to inform a multichannel awareness campaign grounded in real numbers ... and real people.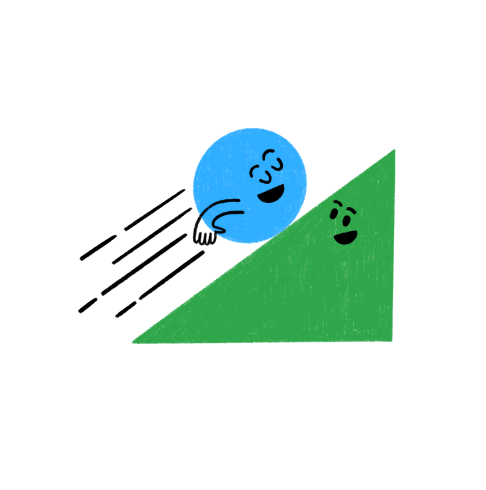 Make your mark with compelling creative.
Nobody likes to talk about finances, which makes branding a financial institution that much trickier. Brands are often super straitlaced, excessively comedic, or overly earnest — none of which felt quite right for the dynamic OCSP brand.
So, how do you talk about what people don't want to?
Reimagine your look.
Refresh the brand identity and introduce a signature illustration style that's uniquely OCSP. Inspired by strategy, we aimed to resonate with everyone, beyond class, race, and geographic divides.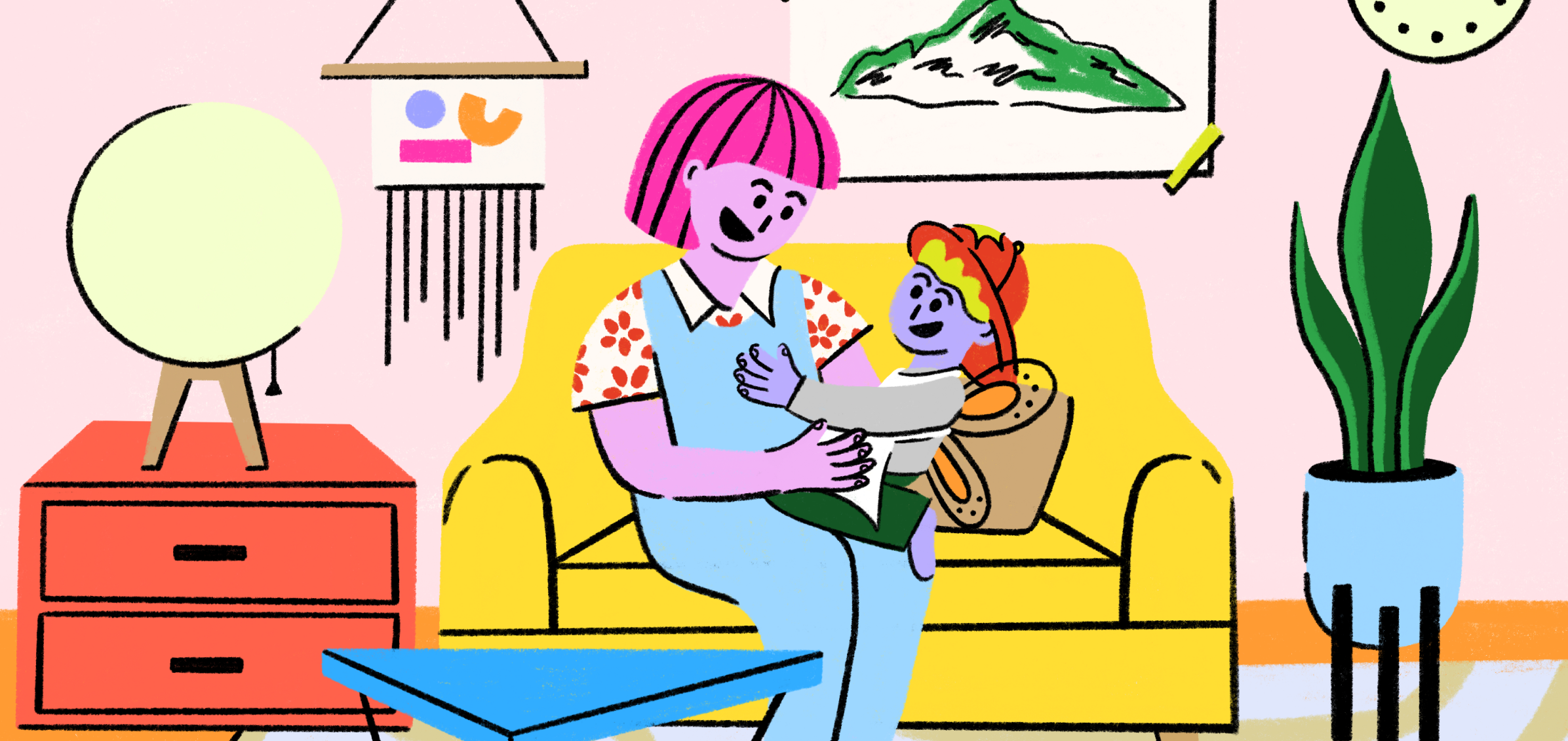 Push your own boundaries.
Use familiar shapes and approachable metaphors to simplify complex financial topics. We pushed past static graphics and brought the campaign to life with signature stylized illustrations and animations.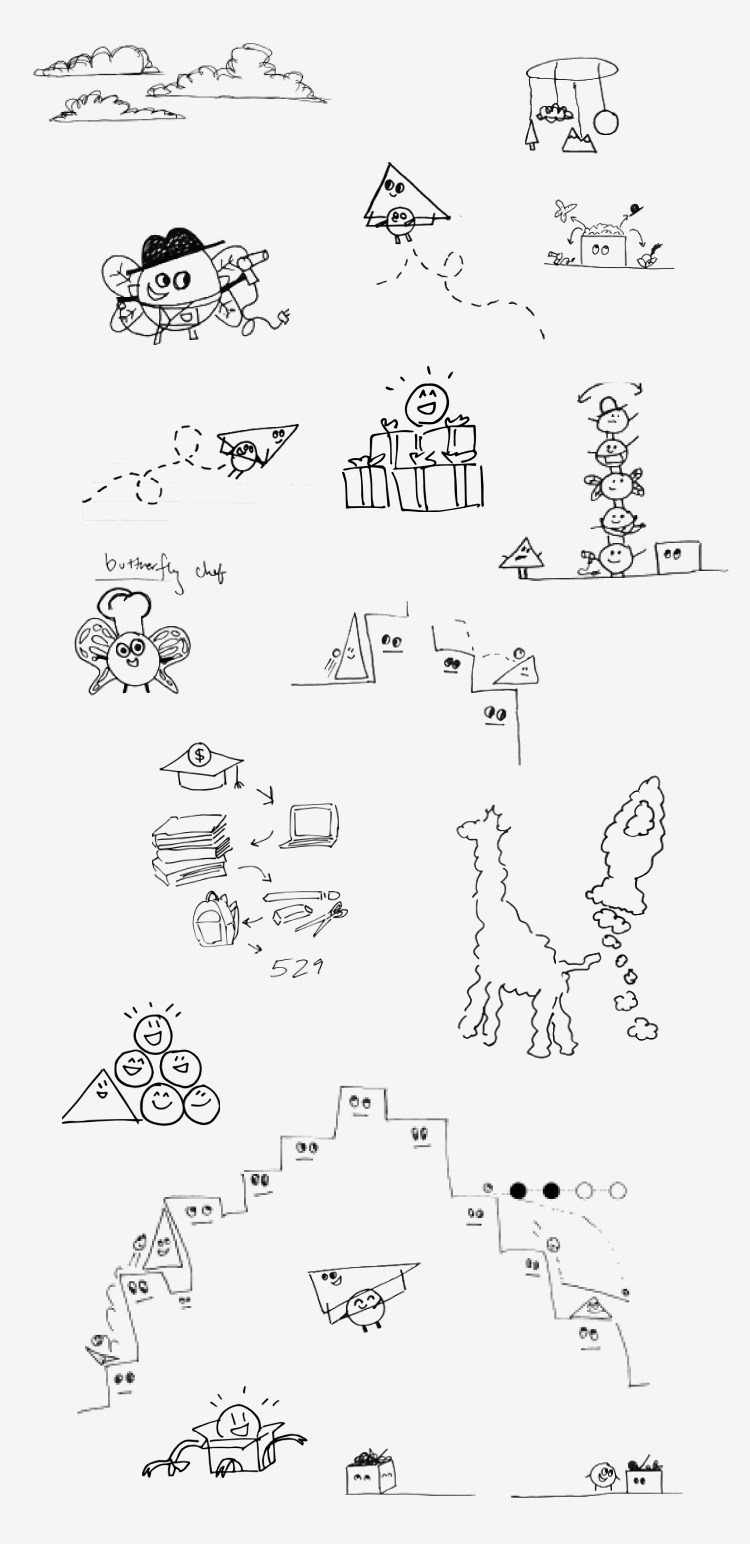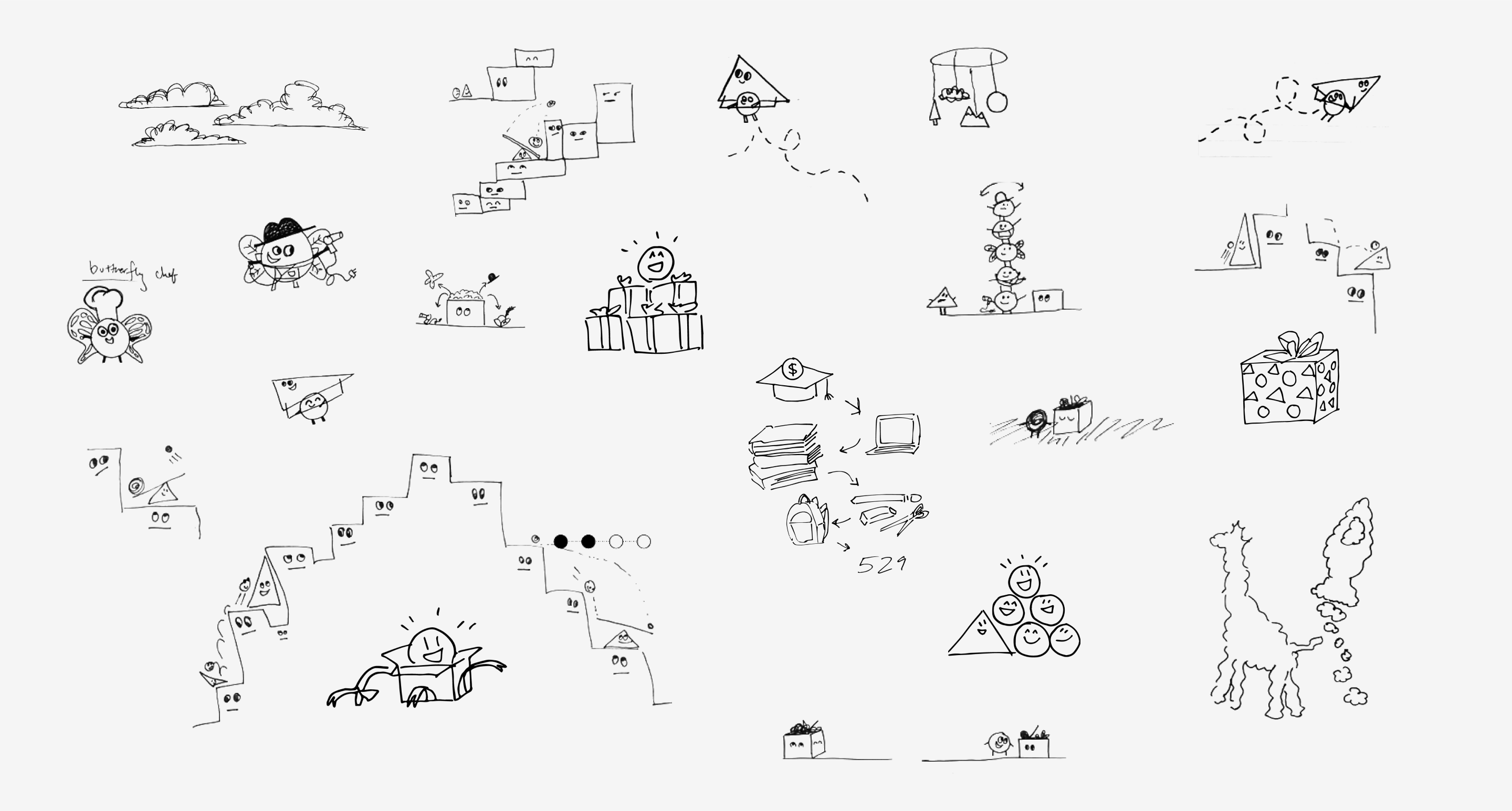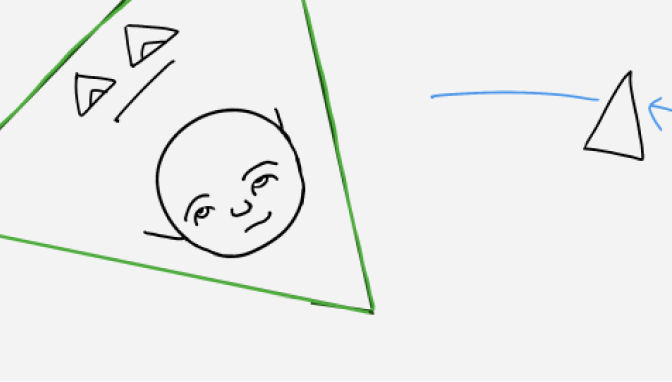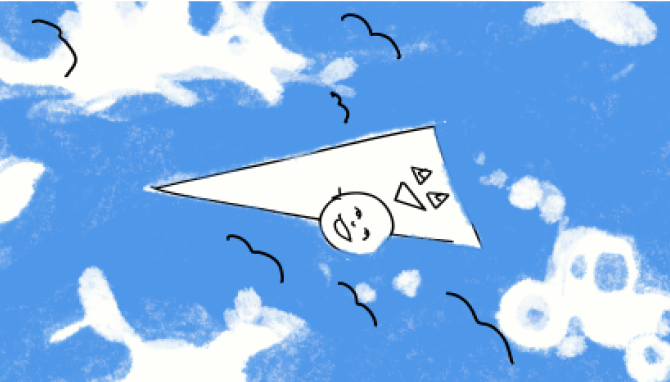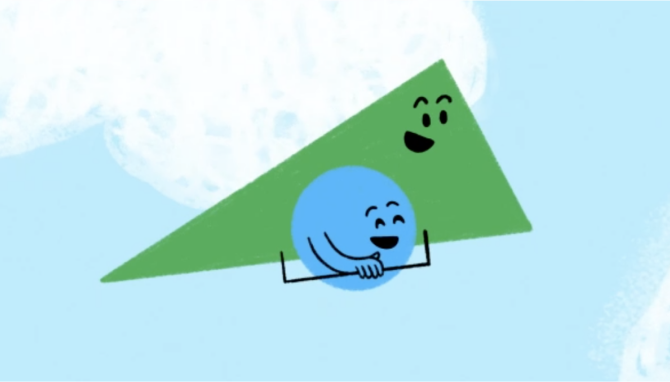 Give the brand a voice.
Silent films are a thing of the past. OCSP needed strong scripts, engaging music, and a warm, approachable voice to breathe life into the campaign. We found just the right fit.
Keep it cohesive.
The animation spots, audio ads, social media posts, and website landing pages all used an integrated visual language. We applied our illustrative style across channels to streamline and unify the user experience.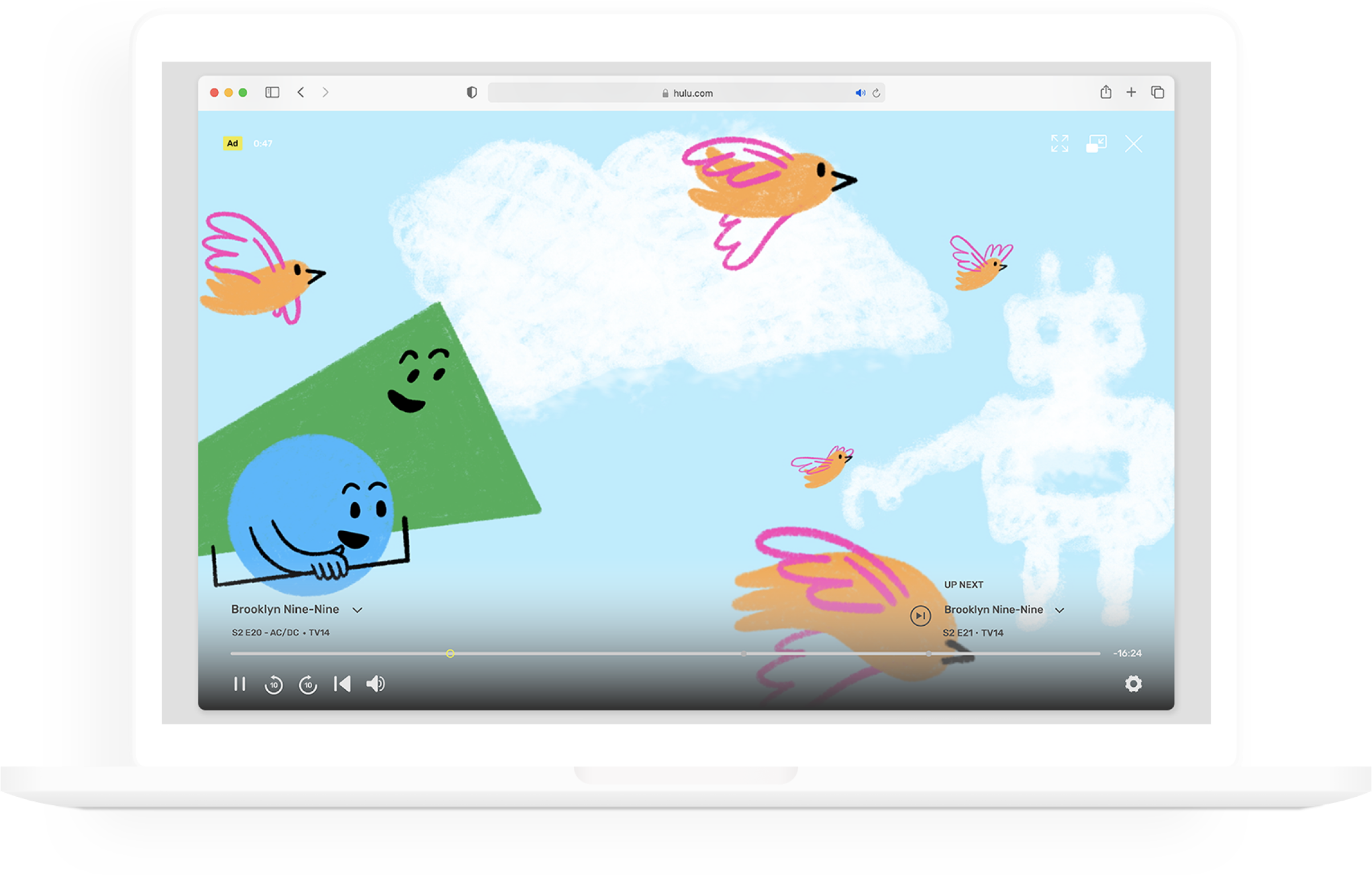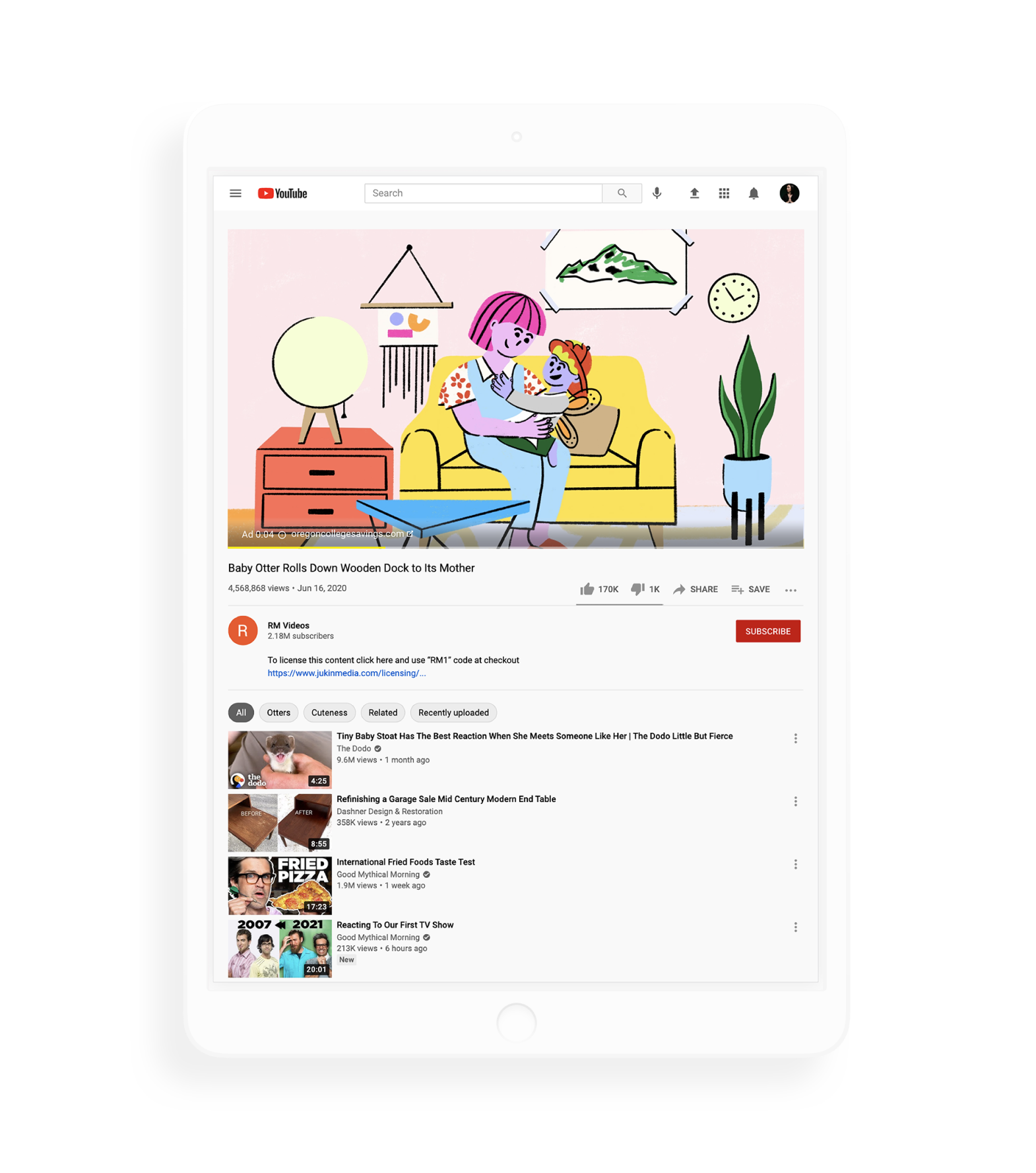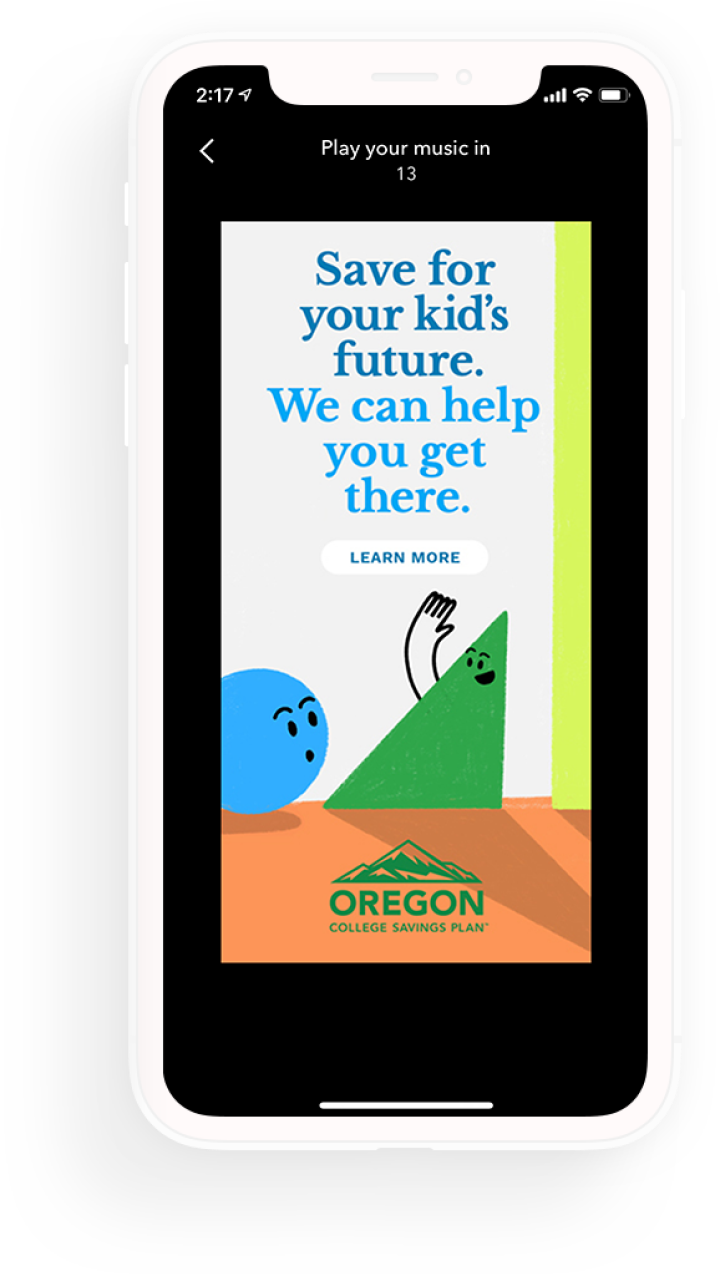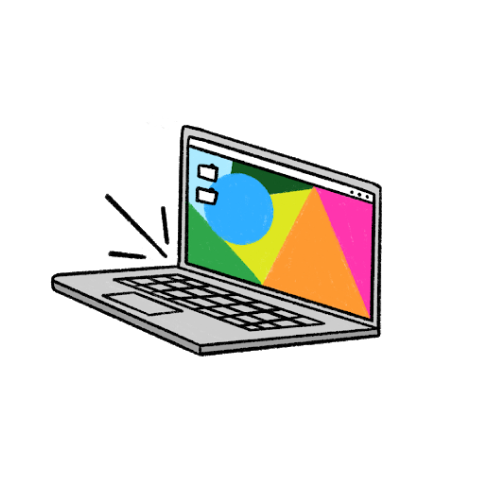 Spread the good word with a great media plan.
During our research, we identified how consumers' media habits had changed — they were hanging out in places OCSP was not. So we crafted a crafty media strategy to meet potential customers where they, in fact, are: on streaming video platforms like Hulu, social media channels, and streaming audio platforms like Pandora.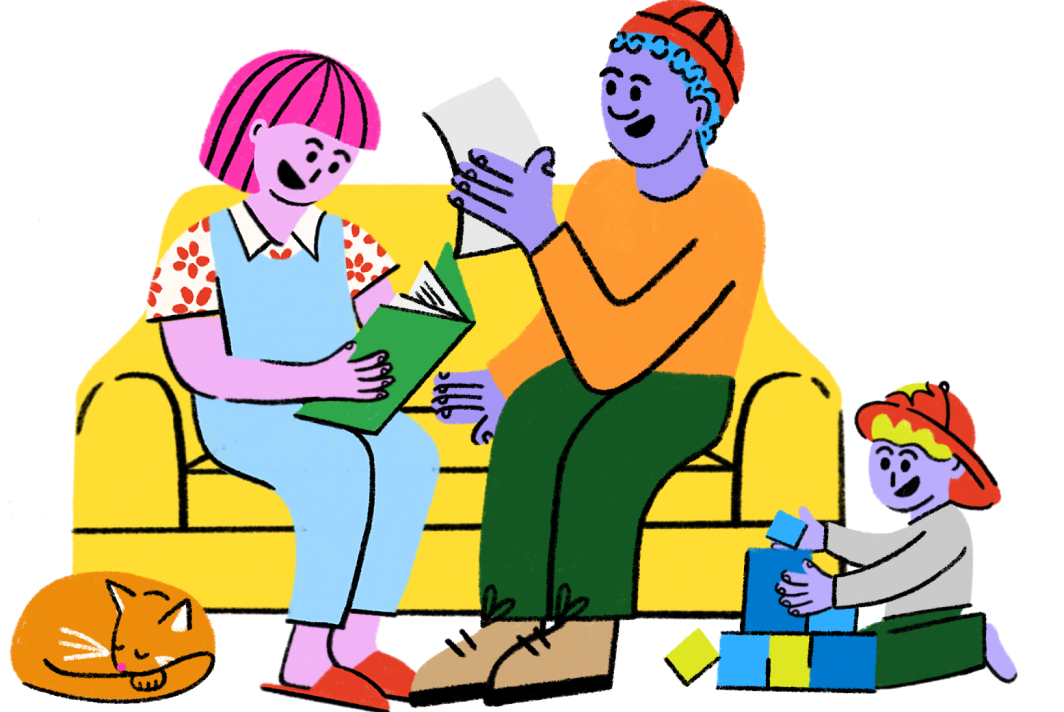 How it worked out:
We elevated the brand's look and feel to stand out in the crowd. And we showcased new creative in a statewide, multichannel digital campaign using email, social media, streaming video, and audio-only platforms to grow brand awareness, change perceptions, increase site traffic, and generate conversions at the same time.
What the numbers look like.
516.7%
increase in total digital impressions
584.7%
increase in unique reach
152%
increase in website traffic
6,332
clicks driven by YouTube (41% of total)
171,210
unique users reached by paid social (53% of total — with only 6% of spend)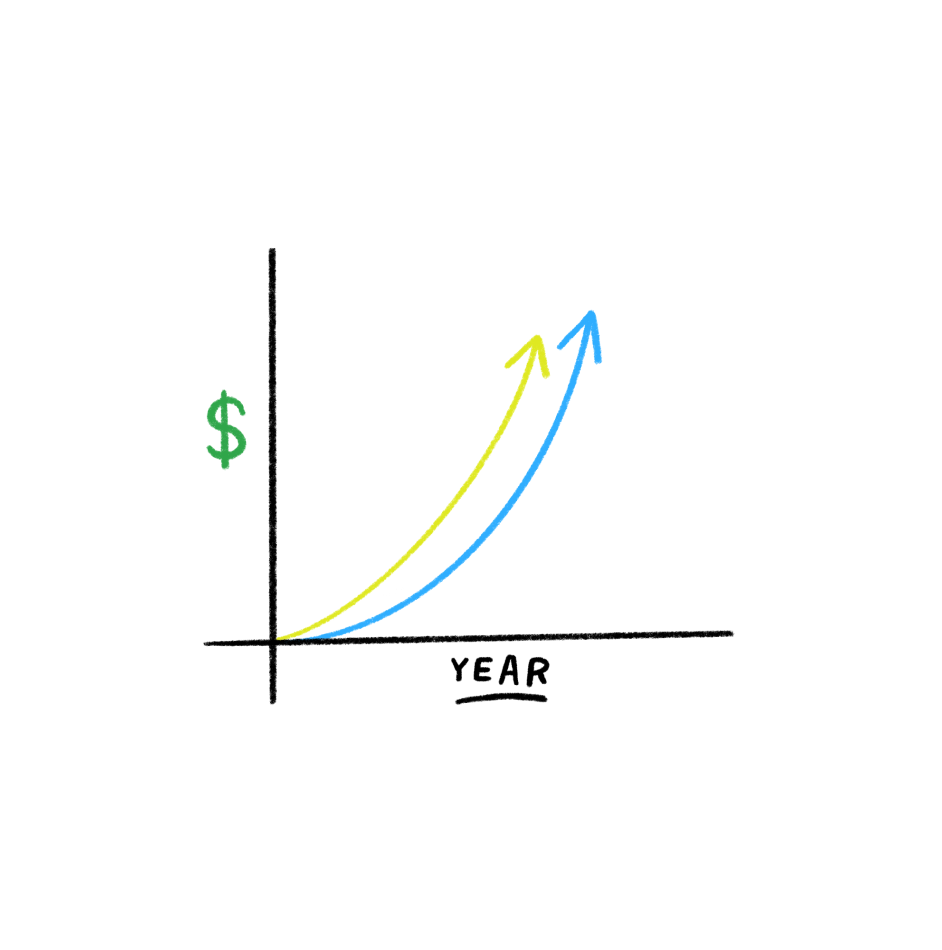 Q1 of '21 was the best quarter to date!
Comparing Q1 of 2020 to Q1 of 2021, there was an 839.5% increase in impressions, a 1,296.5% increase in total clicks, and a 48.6% increase in OCSP's click-through rate.

Quarter over quarter, there was a 19.2% increase in account opens and a 49.6% increase in direct site traffic from our campaigns.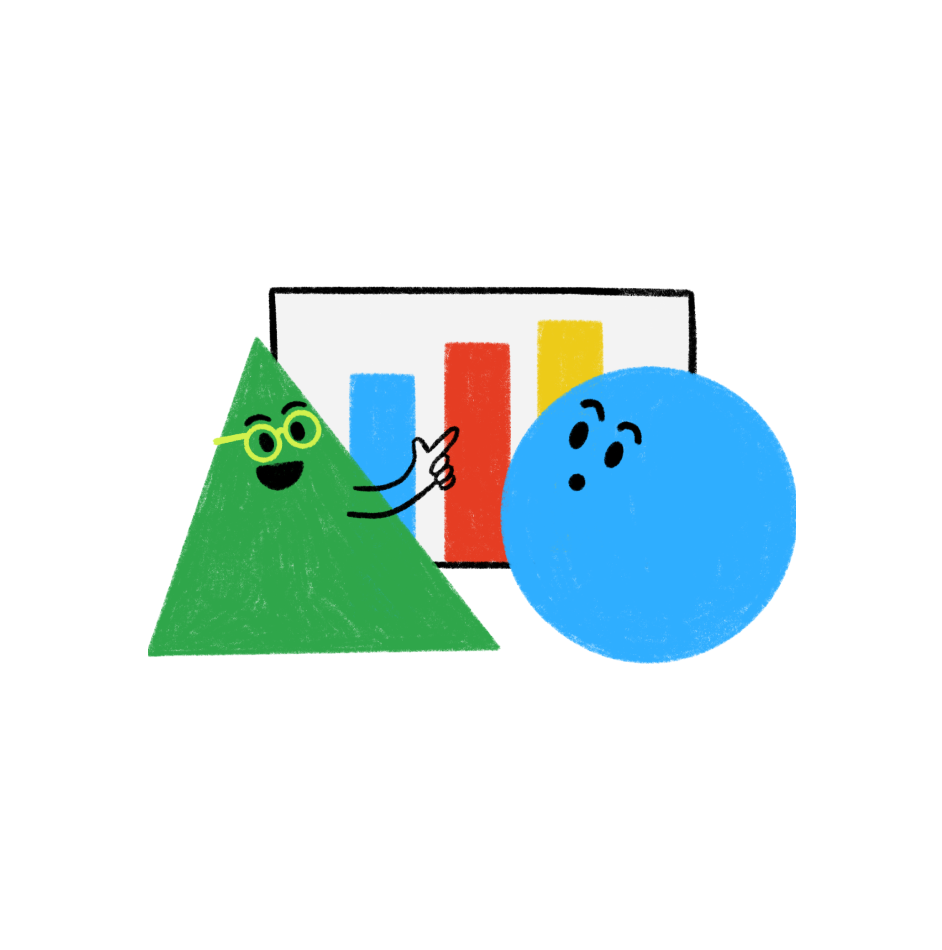 What the numbers mean.
The Oregon College Savings Plan is officially on the Oregon map.
We connected new communities across the state with the OCSP brand. With targeted, tailored messaging within previously unexplored platforms, we drastically increased their reach while also improving ad effectiveness — which means more people now know they can save for their kids' future (which means more winners in the game of life).
Credits
Thanks to the Oregon College Savings Plan team, AKA the real people who made the real work.
Account Management: KC Anderson
Project Management: Matt Monnin
Strategy: Scott Lansing, Zach Galehouse, McKenna Albion, Chris Morales, Jake Cheek, Julien Demers
Writing: Elizabeth Harney, Annie Russell, Margaret Park Bridges
Design: Michael Rosenau, Adam Pollack, Ellen Skiff, Eli Caudillo, Chandler Subra
Motion: Marina Valentina
Development: Cemal Richards, Madelaine Trujillo, Josh Reid